Our Culture Inspires Others
The Crossroads team is made up of compassionate, motivated individuals dedicated to fighting the opioid epidemic and saving lives. Our teammates' diverse backgrounds and experiences are valuable assets in our mission to help patients build better lives in recovery. 
4.5 Glassdoor Rating with 95% CEO Approval
Competitive Compensation and Healthcare Benefits
Safe Harbor Fidelity 401k with company match
Paid Maternity/Paternity Leave
Flexible Schedules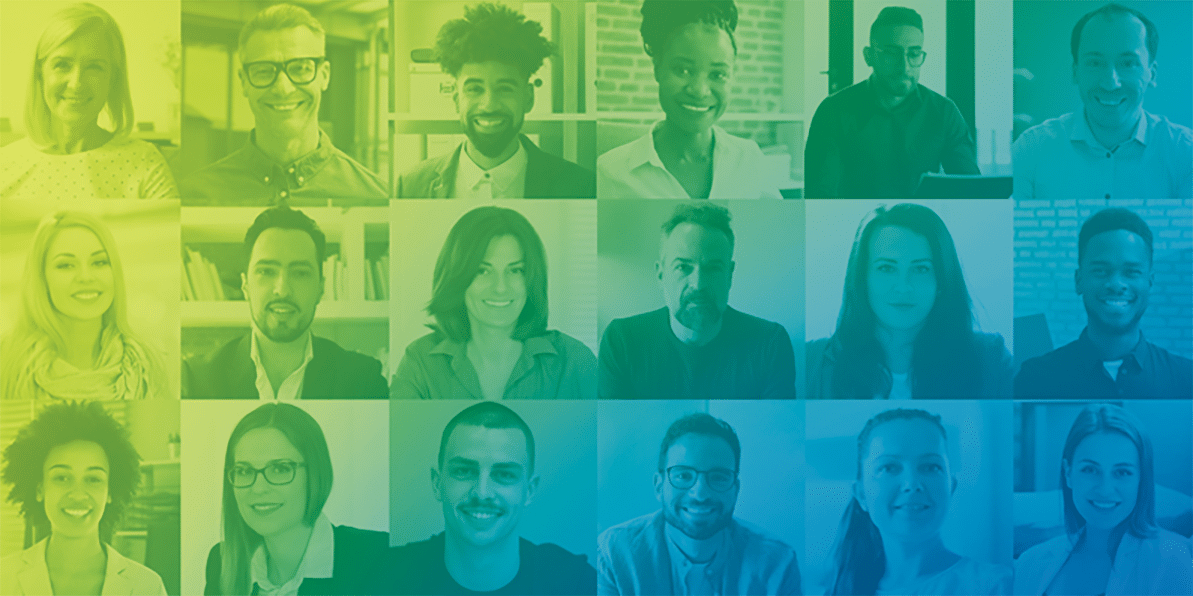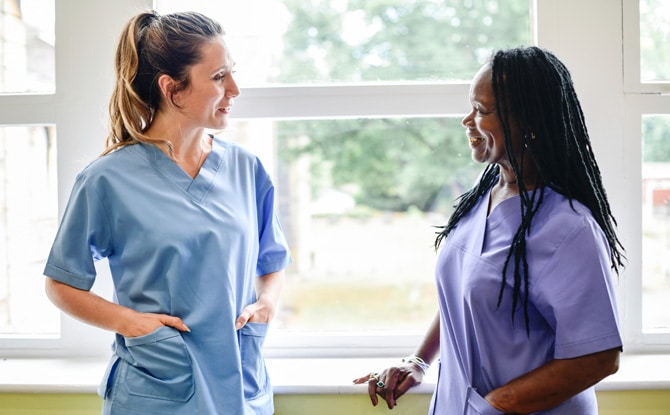 Crossroads offers rewarding careers filled with meaningful and impactful work. Many of our teammates, from Patient Ambassadors to Care Managers have experienced recovery firsthand and have dedicated their lives to helping others achieve that goal.
As an organization, we help our patients overcome opioid use disorder in a supportive outpatient setting.
As a team, we build relationships with our patients and one another to coordinate care that changes individual lives, families and our communities.
As a behavioral healthcare company, we know it is vital to take care of our teammates just as they take care of our patients. We offer comprehensive benefits for our teammates, from medical & disability coverage to mental health days, a free subscription to the Calm app and paid maternity/paternity leave.
All regular, full-time teammates (those who are scheduled to work at least 30 hours a week) are eligible for full benefits, including:
Working at Crossroads FAQs
Q: What's it like knowing you save lives every day?
A: It is a profoundly humbling experience to help a patient, whether it involves something as minor as scheduling a same day appointment, or as significant as helping them reclaim their life. Few things can compare to the sense of pride we feel when we witness our patients' success, which is why we take such reward in striving to achieve it every day.
Q: Do you offer entry-level positions?
A: Crossroads has a wide range of positions available, from entry-level to more experienced roles. We post all open positions on our Career website as they become available.
Q: Do you offer part-time positions?
A: Yes. We offer both full-time and part-time positions.

Q: How does flexible scheduling work?
A: Crossroads teammates regularly work with their managers to evaluate flexible work arrangements. Many Center positions offer adaptable schedules which differ from the traditional workday. These accommodate a wide range of preferences, including early mornings, evenings and weekends.
See What Our Teammates Say
"Since working at Crossroads for 3 ½ years, I've learned to appreciate the little things in life a lot more and inspire others to do the same. Here you find good culture, diversity and work-life balance. And, I get to work with talented team players who incite me to come to work every day. I love my job and how much we continue to grow as a company and how many people's lives we positively affect! It feels good to work in a place where you can be yourself alongside people who share the same goal, which is to help people get their lives back."
Venus, Care Manager
"Crossroads has given me the opportunity to grow both personally and professionally. From beginning my career as a Patient Ambassador to being promoted to Care Manager then Team Leader, every day is filled with new learning and growth opportunities. This company has given me skills that benefit me to build better relationships with not only my co-workers, but patients as well."
KC, Team Leader
"As a nurse, I have always been passionate about the patients I care for. Crossroads has given me the chance to not only work with others who share my same passions, but the training and support I need to continually grow in my field. I love my career with Crossroads and look forward to what my future here holds for me!"
Michelle, Team Leader
"Embracing my journey with Crossroads has been an incredible privilege. Witnessing patients triumph on their path to recovery has filled my heart with gratitude. My role holds the power to touch lives, a responsibility I cherish wholeheartedly."
Shiva, Counselor
"The best decision I have made was to work at Crossroads. I enjoy helping others throughout their recovery journey and I try to inspire others to live their best life! My co-workers and I work hard as a team to ensure our patients have a positive experience while at their appointment."
Kelly, Care Manager
"I enjoy working for Crossroads because it allows me to witness the progression of lives being transformed in the clients I serve. Plus, I have the best coworkers EVER!"
Angel, Dosing Nurse
"I like working for Crossroads because it gives me an opportunity to serve others, which is what I've done most of my adult life. I love seeing how people can turn their lives around, and being on a wonderful team that's guided by a knowledgeable and caring director. I look forward to each day at work."
Jerome, Peace Officer
"I enjoy working with Crossroads because it gives me the ability to grow and learn. I love being able to help people."
Jasmine, Counselor
"I have been a dosing nurse at my Crossroads center since January 2022. I have felt welcomed since I first walked in the door. We have a great group of employees here and everyone gets along very well. I really like our patients and it is gratifying to get to know them and even be a brief sounding board if they need it. I am grateful that I found this Crossroads center at this point in my life. I love my center!"
Denise, Dosing Nurse
"I am proud to be a member of the Crossroads team. We have an incredible work culture that focuses on respect, support and operating as a family. Aside from Crossroads being an incredible company to work for, the work we do is so rewarding. The main focus is the well-being of our patients and the lives saved."
Ashley
Program Supervisor
Start Helping Us Save Lives Today