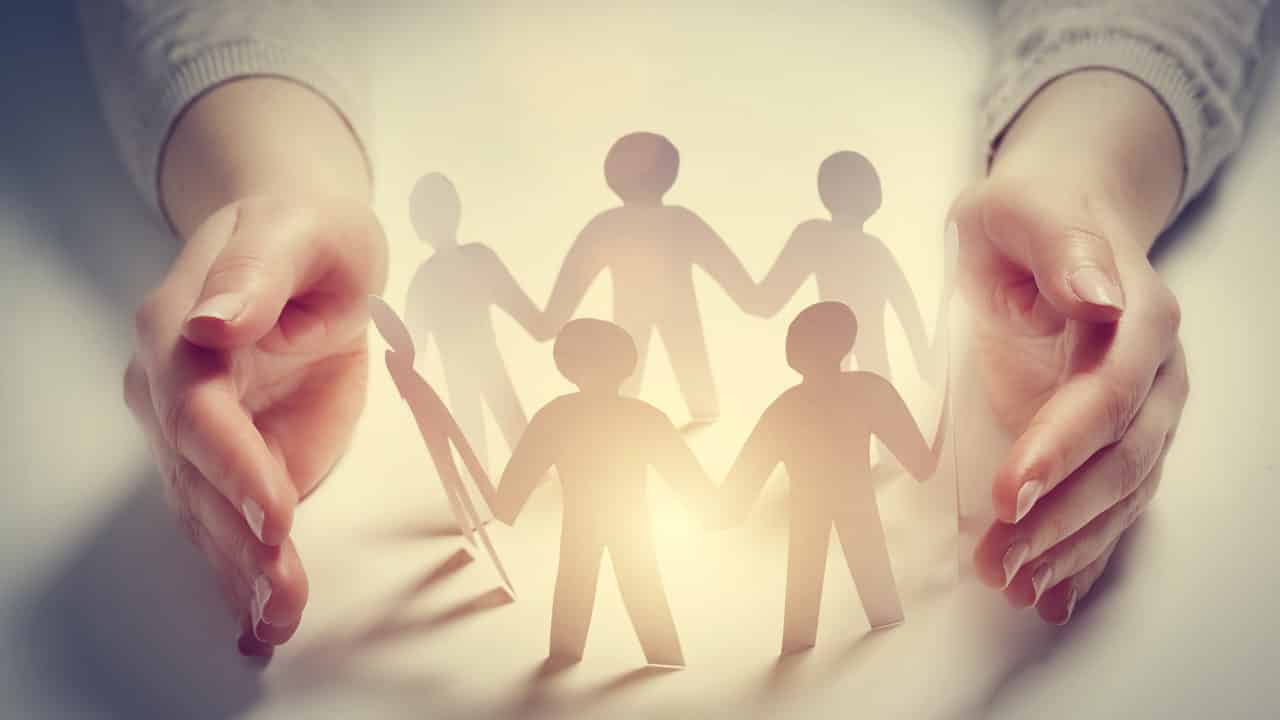 Harm reduction is a proactive and practical approach to reducing the negative personal and public health consequences associated with "unpopular" behavior by improving policies, programs, inventions, and practices. Organizations specializing in harm reduction strive to meet people where they are – on their own terms – and may serve as a pathway to additional prevention, treatment, and recovery services.
Essentially, harm reduction for substance use acknowledges that completely abstaining from drugs is not a realistic solution for everyone and that many people worldwide use drugs and alcohol despite the strong efforts of various organizations and governments to promote total abstinence. Saving lives is its primary goal, along with protecting the health of those who use drugs and their communities. It can be as simple as a syringe service program (SSP) that hands out clean needles to avoid the spread of diseases associated with intravenous drug use, such as hepatitis and HIV. Harm reduction can also utilize technology, taking the form of vending machines on busy street corners that distribute naloxone, a medication known to reverse opioid overdoses.
Eight Principles of Thought
According to the Harm Reduction Coalition, a nationwide team of passionate humans who share a vision for a world that is healing from harms caused by radicalized drug policies, successful harm reduction strategies for substance use disorder (SUD) are built on eight principles of thought:
Drug use is a multi-faceted phenomenon that encompasses a continuum of behaviors from severe use to total abstinence, and some ways of using drugs are clearly safer than others.
For better or for worse, illicit drug use is part of our world, and we should work to minimize its harmful effects rather than simply ignore or condemn them.
The quality of individual and community life and well-being – not necessarily cessation of all drug use – is the criteria for successful harm reduction interventions and policies.
Non-judgmental, non-coercive provision of services and resources should be offered to people who use drugs and the communities in which they live.
People who use drugs and those with a history of drug use should routinely have a real voice in the creation of harm reduction programs and policies designed to serve them.
People who use drugs (PWUD), themselves, are the primary agents of reducing the harms of their own drug use. PWUD should be empowered to share information and support each other in harm reduction strategies that meet their actual conditions.
The realities of poverty, class, racism, social isolation, past trauma, sex-based discrimination, and other social inequalities affect both people's vulnerability to and capacity for effectively dealing with drug-related harm.
We should not attempt to minimize or ignore the real and tragic harm and danger that can be associated with illicit drug use.[1]
If you're finding the concept of harm reduction for substance use difficult to embrace, you're not alone. For decades, American policy has long promoted  prevention, enforcement, and abstinence as the best ways to handle our war on drugs. With all the caveats and stipulations we tend to apply to our daily lives, it's easy to consider that some do not deserve safety or dignity due to "bad decisions" or engagement in "immoral activities."
However, with that policy, we've only seen usage rates rise, culminating in more than 100,000 people dying from drug overdoses over the past year, alone – that's 29% more than the year before,[2] and 250% more since 1999.[3]
What can Harm Reduction Services for Drug Use Do?
The U.S. is currently experiencing the most significant substance use and overdose epidemic it has ever faced, but we're starting to see some hope because of harm reduction programs. According to SAMHSA, a division of the U.S. Department of Health and Human Services, harm reduction services for drug use can:
Connect individuals to overdose education, counseling, and referral to treatment for infectious diseases and SUDs.
Distribute opioid overdose reversal medications (e.g., naloxone) to individuals at risk of overdose, or to those who might respond to an overdose.
Lessen harms associated with drug use and related behaviors that increase the risk of infectious diseases.
Reduce infectious disease transmission among people who use drugs by providing accurate information and facilitating referrals to resources.
Reduce overdose deaths, promote linkages to care, and facilitate co-location of services as part of a comprehensive, integrated approach.
·      Reduce the stigma associated with substance use and co-occurring disorders.
Promote a philosophy of hope and healing by utilizing those with lived experience of recovery in the management of harm reduction services.[4]
Travis Rieder, Ph.D., M.A. is a researcher at the Johns Hopkins Berman Institute of Bioethics. He and his colleagues use harm reduction evidence to inform drug policy and programming that reduces overdose deaths and other harms for people who use drugs.  He addresses the misconceptions.
---

"Opponents sometimes argue that giving people sterile syringes, clean pipes, naloxone, a safe space to use drugs under supervision, etc. incentivizes drug use or leads to drug use. But people are going to use drugs whether they have these resources or not, and so, withholding them doesn't prevent that use; it just makes it more dangerous."[5]

---
It's this school of thought that inspired the first overdose prevention site, a harm reduction program offering services such as SSPs, that opened in Switzerland in 1986. Since then, more than 100 such sites can be found in dozens of countries worldwide.[6]
We have almost 40 years of research since that first overdose prevention site opened, and it's provided lots of insight into how harm reduction can help us with our fight against SUD and its related illnesses. Access to sterile syringes is an evidence-based public health service that reduces HIV and Hep C infection rates by as much as 50%.[7]
So far, we have learned the following about overdose protection sites and SSPs:
They save lives. There have been no reported overdose deaths, ever, at an overdose prevention site. A 2011 study published in The Lancet found that fatal overdoses dropped 30% in a Vancouver, Canada, neighborhood served by such a facility.[8]
They save money. A Baltimore-focused 2017 study led by Susan Sherman, PhD, MPH, a professor in Health, Behavior, and Society at Johns Hopkins University, estimated that a $1.8 million annual investment in an overdose prevention site would save the health care system $7.8 million each year through reductions in ambulance calls, emergency department visits, hospitalizations and infections such as HIV and hepatitis C.
They will be used. A study led by Bloomberg School researchers published last summer in the Journal of Urban Health found that around 77% of participants who used drugs expressed a willingness to use such facilities.
They help people enter treatment. A health care provider in Vancouver found that in a single year, more than 400 people who used the city's overdose prevention site also enrolled in an adjoining inpatient treatment program.
They either don't exist or are highly regulated in the US. Harm reduction strategy remains controversial in America. The U.S. Department of Justice has warned that overdose prevention sites would violate the so-called "crack house statute," which makes it a felony to "maintain any place" for using controlled substances.
What else is out there?
Preventing overdoses and the spread of disease are only two of the ways harm reduction is making an impact. Other types of programs can include supplying testing strips to detect traces of fentanyl, distributing naloxone kits to cut down on overdose deaths, and providing medication-assisted treatment (MAT) for those wanting to stop substance use – just to name a few.
One such MAT program is offered by Crossroads, an outpatient treatment center with more than 120 locations across 10 states. MAT uses medication to help those who are addicted to substances such as heroin and prescription painkillers more comfortably control their withdrawal symptoms. The medication stabilizes brain chemistry and eases cravings while therapy teaches techniques to resist relapses. Methadone maintenance programs have been shown to be very effective at reducing heroin use, crime, and risk behaviors for HIV.[9]
Employing harm reduction strategies in as many communities as possible is one way to make the act of taking drugs safer. Providing sterile needles, distributing health kits for a variety of maladies connected to opioid use, setting up vending kiosks for said health kits and needles, and making referrals to drug treatment are only a few of the essential duties these programs perform.[10]
Already taking the world by storm, some harm reduction methods are still illegal in the US or very highly regulated to the point of potentially negating the good they're trying to bring to our neighborhoods. The truth is that, while SUDs are easily treatable, stigma often factors into the reasons why people who need help do not seek care.[11] Harm reduction services can minimize that stigma by being readily available; easy to use; and, in some cases, anonymous.
At Crossroads, we're proud to offer harm reduction services in the form of our MAT offering. More than 27,000 patients across 10 states receive medication to help with the withdrawal symptoms associated with stopping opioid use. We're always looking into ways to expand our services to meet the needs of those looking to start on their recovery paths. Taking the first step is easy. Just give us a call at 800-805-6989 or visit crossroadstreatmentcenters.com
---
[1] Harm Reduction Principles | National Harm Reduction Coalition

[2] Products – Vital Statistics Rapid Release – Provisional Drug Overdose Data (cdc.gov)

[3] What Is Harm Reduction? | Johns Hopkins | Bloomberg School of Public Health (jhu.edu)

[4] https://www.samhsa.gov/find-help/harm-reduction

[5] What Is Harm Reduction? | Johns Hopkins | Bloomberg School of Public Health (jhu.edu)

[6]  5 Things to Know About Overdose Prevention Sites | Hopkins Bloomberg Public Health Magazine (jhsph.edu)

[7] Syringe Access Work | National Harm Reduction Coalition

[8] 5 Things to Know About Overdose Prevention Sites | Hopkins Bloomberg Public Health Magazine (jhsph.edu)

[9] Ashton, M., Lenton, S., Mitcheson, L., Nelles, B., and Stimson, G. A review of the evidence-base for harm reduction approaches to drug use. Forward Thinking on Drugs.

[10] What Is Harm Reduction? | Johns Hopkins | Bloomberg School of Public Health (jhu.edu)

[11] Stigma and Discrimination | National Institute on Drug Abuse (NIDA) (nih.gov)