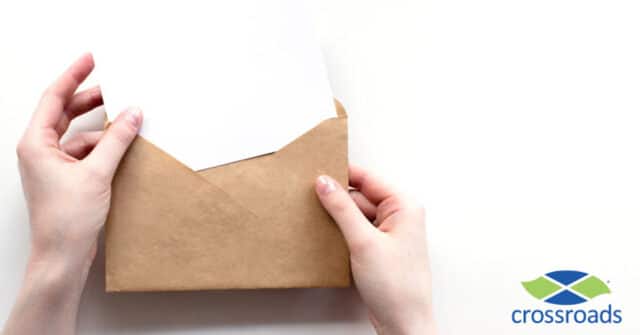 Here's a letter from a former patient written to our Program Director at Crossroads of Danville. These are the moments that make us proud of our treatment teams at Crossroads and of our courageous patients who choose recovery. It's not an easy path, but for someone with the disease of addiction, recovery is the only path worth taking! We celebrate R.G. and the many other patients we've partnered with over the years! RECOVERY IS POSSIBLE!
Dear Kim,
It was nice running into you the other day at Food Lion. I wanted to run and give you a hug, but I was not sure it was you, until you turned around, and gave me that bright beaming smile.
I just wanted to let you know how much Crossroads did for me. It gave me my life back and then some. I am a wife, mother, homeowner, and self-employed. I am happy and content with life. However, when I walked into the doors at Crossroads a few years ago, I was broken down, I had hit rock bottom.
I was intimidated of the whole process, I was sure I was going to be treated like a number, addict, liar, cheat, and not a human. Boy, was I ever wrong about that. After a couple of months of working the program at Crossroads, things started getting much better for me. The structure you guys provided me, along with the family atmosphere really helped me clean my life up in more ways than one. I loved my counselor, and boy was she strict! Each time I would leave her office, I felt 10,000 pounds lighter. I would dump my load on her and she helped me to redirect it.
I was able to build relationships with everyone during my time at Crossroads, from the Intake Nurse, to the Dosing Nurses, of course my Counselor and even the Program Director. I miss them all.
I must admit, the program took me a while. It was hard at times, but I made it. I have been clean since I left in December 2016 and I have not looked back. I still must work at my sobriety. I am just taking things one day at a time right now. That is a good pace for me.
I just wanted to write, and say thank you to everyone. I never got to properly say goodbye. I stepped down and left when I was ready, no planning or date could do that for me. When the time came, I took it. I am doing well you guys. Thank you for all that you do. I know your jobs are hard. I appreciated every one of you every day!!
Warm regards,
R.G.