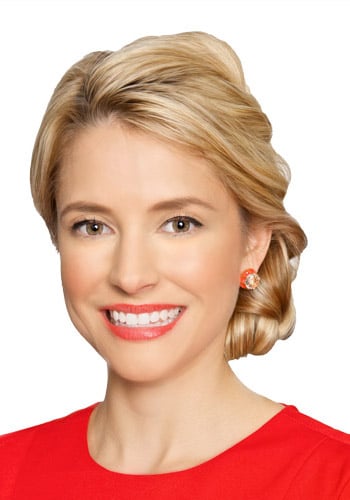 Bushee brings expertise, passion for healthcare to new role with national leader in outpatient treatment of Opioid Use Disorder
GREENVILLE, S.C. — Crossroads Treatment Centers, a national leader in the treatment of Opioid Use Disorder, is pleased to announce the appointment of Meggan Bushee as the company's General Counsel and Chief Compliance Officer. Bushee joins Crossroads with nearly a decade of experience in healthcare law.
"Bushee is a critical addition to our Crossroads team as we continue to bring proven addiction recovery services to more communities in need," said Rupert McCormac, M.D., CEO of Crossroads Treatment Centers. "Bushee's expertise in corporate law and healthcare regulatory issues will help position Crossroads for the future and ensure our frontline teams can continue to help our patients receive the best in class care they need to get back on the path to success."
At Crossroads, Bushee oversees the structuring and execution of all mergers, acquisitions, joint ventures and other corporate transactions, as well as regulatory compliance matters for the company. Prior to joining Crossroads, Bushee was at Elite Surgical Affiliates, where she held the same title and responsibilities for their portfolio of healthcare companies.
"I am honored to join the team at Crossroads," said Bushee. "Crossroads is already having such a positive impact on our country's opioid epidemic and mental health crisis. I look forward to doing my part to help make a difference for the families we serve."
Bushee graduated with a juris doctorate from Wake Forest University School of Law in 2011 where she finished first in her law school class. Immediately following law school, Meggan was an associate at the international law firm of McGuireWoods in the firm's healthcare group, which is one of the top healthcare groups in the country. Meggan currently lives in Charlotte with her husband and daughter. In her spare time, Meggan enjoys running and yoga.
For more information about Crossroads Treatment Centers, or to find a location near you, call (866) 866- 9277.